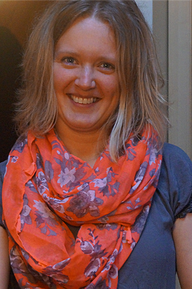 Sanne de Groot, BKin, CAT(C) 
Certifed in: Athletic Therapy, Soft Tissue Release, Muscle Energy Technique, Myofascial stretching, Aromatouch Technique (aromatherapy), Psychosomatic (Body-Mind) Therapy, Emergency Medical Responder.
Sanne was born and raised in the Netherlands. At age 19, Sanne purchased an all-around-the-world ticket and travelled parts of Europe, Thailand, Australia, New Zealand and Quebec, Canada. Although, she fell in love with the French Canadian culture, she chose to venture out west, to discover the Rocky Mountains. In March 2007, she moved to Fernie, BC, and has called this her "new home" ever since.
Sanne successfuly completed her Bachelor in Kinesiology and received her Advanced Certificate in Athletic Therapy in 2014. In the past five years, Sanne has played an active role in both the Fernie and Calgary communities, through volunteerism and employment including Transrockies Race Series, Fernie 3, Fernie Enduro, Fernie Feel Good Festival, Fernie Fire Department, Fernie Alpine Resort, Skyline Luge Calgary, and Winsport Canada, The Salvation Army.
Sanne also has extensive experience working with physically and mentally disabled individuals (adults and children) through her work as a rehabilitation assistant for University of Calgary's "Fitness and Rehabilitation programs for Persons with disabilities". In addition, Sanne volunteered as a personal trainer for the University of Calgary's JointEffort group exercise program for people with hip or knee osteoarthritis.
Sanne enjoys spending her free time in nature, immersing herself in biking, skiing, hiking, yoga, and meditation. She is passionate about teaching, sharing, and building connections in the community.
---
Why choose our services
We provide excellence in the field of Rehabilitation, injury prevention and emergency care.
Our hour long one-on-on sessions allow for personal rehab programs to be designed specifically to enhance your recovery, relieve pain and prevent future injury. Thus, help you return to sport, play and work faster.
Services can be provided in English, French, Dutch and German. We accept new patients from out of town or out of country.
---
Our unique process
We provide a unique combination of Athletic Therapy, Active Release Therapy, Soft Tissue Release Therapy, Myofascial Release Therapy, alternative medicine, aromatherapy, holistic nutrition, and mind-body communication.
---
Our obligation
Our mission is to positively affect the quality of life one person at a time by creating the perfect balance between body and mind. Our intent is to help you play hard, enjoy life, and achieve your goals.
---
We can help
• Concussions
• Muscle strains
• Ligament sprains
• Dislocations
• Shoulder separation
• Tendonitis
• Posture correction
• Exercise prescription
• Migraines/headaches
• Body/mind balance
• Stress management
• Improve immune support
• Decrease inflammatory response
• Homeostasis
• Fibromyalgia
---
Affiliated with/employed by: